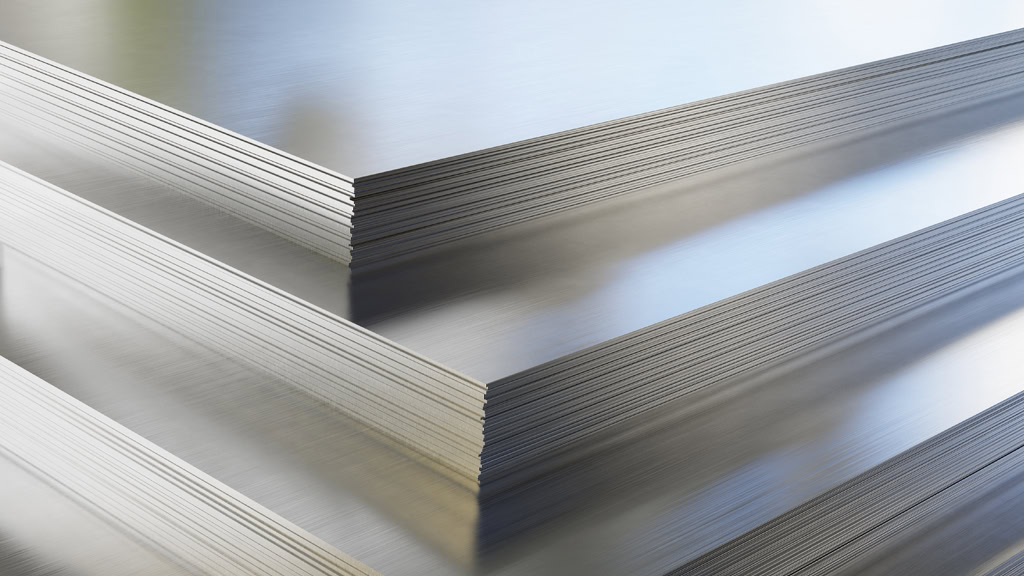 Whether you need ducts, brackets, or plenums, Services Unlimited Heating & Air has you covered. We're your local experts in Youngsville for sheet metal fabrication. Our products are custom-tailored to fit your North Carolina home, business, or industrial space.
A well-designed forced-air system is vital for heating, ventilation, and air conditioning (HVAC) efficiency. An average of 20 to 30 percent of an HVAC system's airflow escapes from air ducts in most homes because of leaks, according to ENERGY STAR®.
Common causes include punctures and misaligned ducts. That's why our team at Services Unlimited Heating & Air never takes shortcuts––we want the end product to maximize the airflow from your air conditioner, furnace, or heat pump.
Sheet Metal 101
Sheet metal fabrication involves converting metal parts into flat, narrow pieces. Once flat, the pieces are easily manipulated into different shapes. Professionals operate machines that can bend, slice, shrink, tuck, and stretch the metal.
It is available in the following gauges:
Foil (Less than 0.4 mm)
Sheet metal (0.4 mm to 6 mm)
Stock plate (6 mm and over)
Most of the metal used for HVAC purposes is around 6 mm. In addition to HVAC, many other industries rely on sheet metal fabrication––manufacturers of telecommunications equipment, electronics, lights, and cars, to name a few.
From the inside of your desktop computer to the inside of your car, sheet metal is the backbone of many everyday appliances in North Carolina and around the world.
Working With Sheet Metal
New to the process? No worries––the team at Services Unlimited Heating & Air is here to walk you through it. Our team of Youngsville metal craftsmen brings years of reliable customer service and quality craftsmanship to every job. From start to finish, here's how we craft your custom design:
Planning
First, we work with you to create the outline for the pieces we are crafting. This could be a technical drawing, a simple hand-drawn sketch, or simply taking notes on the dimensions you require. This ensures we have an exact picture of what you need before we make it.
Shearing
Shearing is the process of cutting sheets into smaller shapes. This can be done with a bladed machine––the blade applies pressure to the metal until it snaps, creating a clean cut. Alternate methods to cut sheet metal include power saws, CNC (computer numerical control) routers, and handheld torches.
Forming 
Forming involves creating bends on sheet metal. There are a few ways to do this. Stamping dies and punches can mold metal into curved shapes. Another common method is bending, which can be done with a hammer (manually or with power), or with tools such as press brakes.
Assembling
The next step is attaching the metal pieces that have been sheared and formed. This is called "assembling," and the resulting products are called "fabrications." Shop professionals or automated machines may attach the pieces using any of the following:
Wielding
Binding
Gluing
Riveting
Bending via crimped seam
Finishing
On request, your team of professionals can add a finish to the metal fabrications. This step is cosmetic in many ways––it makes the metal look sleeker and easier on the eyes. However, it can also serve a practical purpose––some coatings can improve the durability of the metal and make it more resistant to corrosion. Here are a few common finishing methods:
Powder coating
Buff polishing
Sandblasting
Metal plating
Why Choose Custom Sheet Metal? 
Are you looking for a cost-effective product that gives you more options to work with? Fabricated sheet metal is a perfect solution. Since it's so thin, it requires much less raw material than other types of parts, keeping costs low. Additionally, custom shapes and sizes allow you to build an HVAC system perfectly tailored to your home.
Call Services Unlimited Heating & Air Today to Get Started on Your HVAC Project
Services Unlimited Heating & Air is a trusted name for providing quality HVAC services to homes and businesses in Youngsville, NC. Call us today at (919) 230-1181 or request service online.
Need Sheet Metal Service?
Contact the experts at Services Unlimited Heating & Air.